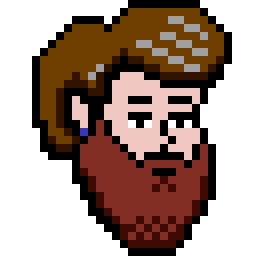 Ben F Joyner III
About Me
I am a computer geek who works by profession as a building automation technician and by passion as a programmer, pixel artist, and musician. My programming is mostly automation scripts and hobby game development. My pixel art has been featured as logos in a few open source applications. Musically I am a guitarist, bassist and subpar drummer. I have been studying sound engineering, mixing and producing since the pandemic of 2020 as a free time hobby.
Projects
My software projects can be found at my Github page.
Contact
Feel free to email me with comments, questions or collaboration opportunities.